Managing Long COVID Symptoms
Managing Long COVID Symptoms
Managing Long COVID Symptoms
Managing Long COVID Symptoms
Managing Long COVID Symptoms
Managing Long COVID Symptoms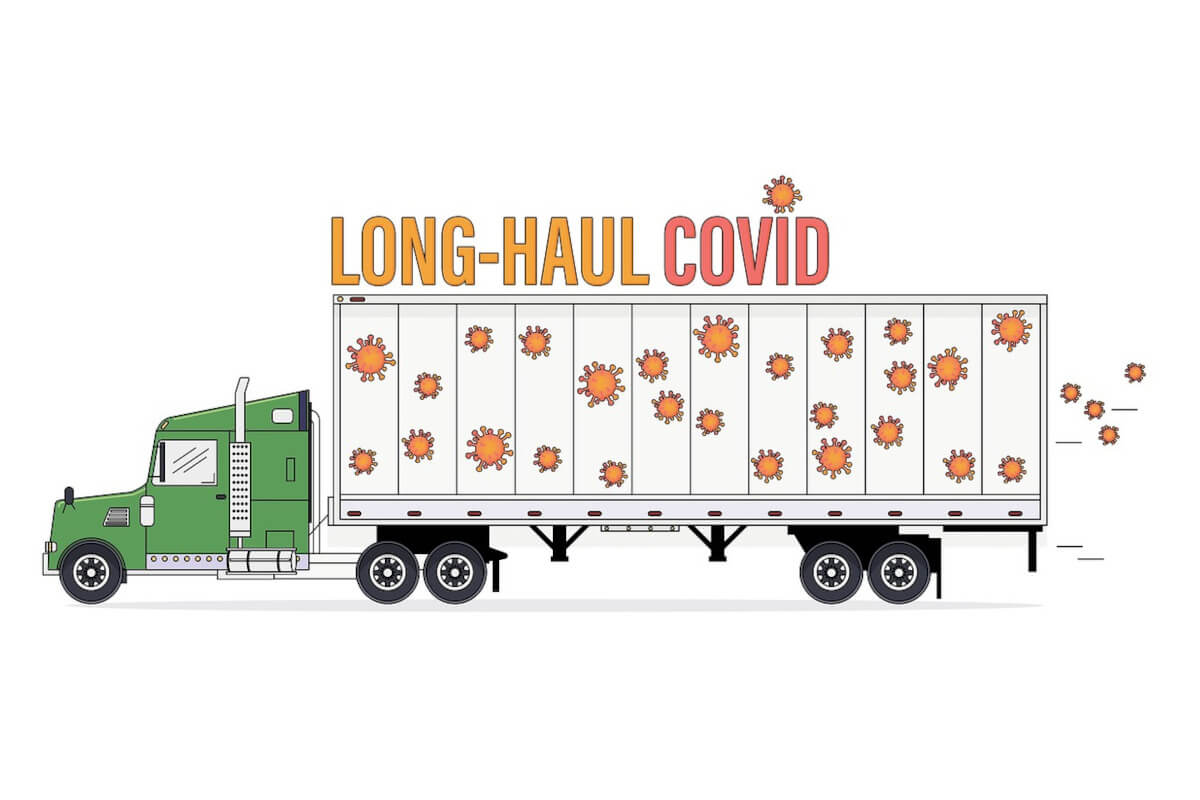 Managing Long COVID Symptoms
Effective Strategies for Symptoms
Given my background in coaching people with stress and health issues, many people are asking what can be done to help them with the aftereffects of the COVID-19 virus – now referred to as Long COVID. According to the CDC's National Center for Health Statistics (NCHS), 1 in 5 American's (19%) are still having symptoms three or more months after contracting the virus and these symptoms were not present prior to being infected with COVID-19.
Research now supports and understands Long COVID to be a neurological disease that impacts the autoimmune and inflammatory systems, thus explaining the complexity and diversity of symptoms that patients are experiencing. Below is a Long COVID diagram that explains this interaction: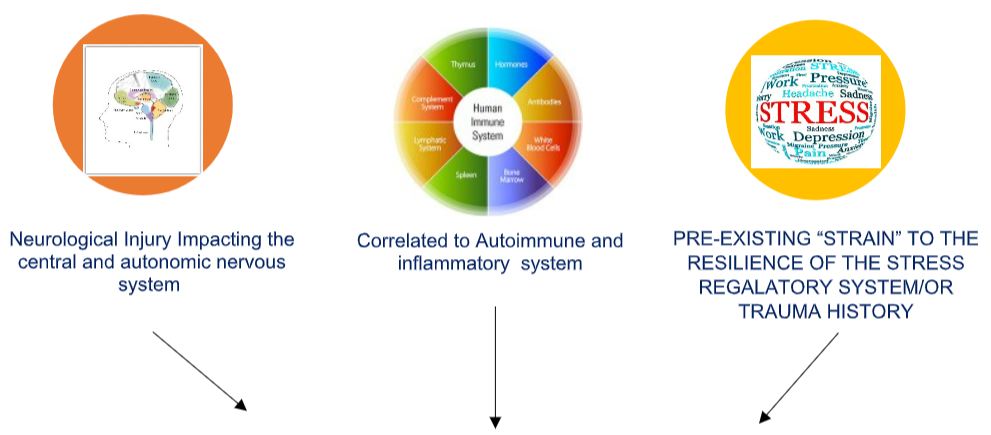 Woven into the Endocrine, Immune, and Inflammatory Responses in the Body
There are effective measures to help with the various symptoms of Long COVID, starting with our own self-management. The first step is working with a health care provider to manage the symptoms. There is no magic pill for Long COVID. Many health care providers are only recently beginning to understand how the COVID-19 is impacting their patients.
Second, it is also important to be your own advocate for your care with your health care provider to help explain symptoms, their duration, and how it impacts your day-to-day living. These symptoms are "not in your head" as often is believed since various tests will come back "normal." Keeping a journal is helpful as memory issues can interfere with your recall of symptoms and the number of times symptoms occur.
Third, many patients are affected by fatigue. A simple technique to help manage fatigue is to do what is known as "pacing." For example, start by walking down the hallway and go as far as you can. Maybe you can only go a few feet. The next time, try to go a few feet further. Continue this pacing to begin to get your stamina back to normal. It could take many weeks to get the fatigue to lessen—keep at it.
This virus has specifically affected the autonomic and central nervous symptoms and can be displayed in a multitude of ways in people. No two people are alike. If you have a previous auto-immune disorder, Long COVID can make those symptoms much worse. There appears to be an overreaction by our immune system when there are flare ups. Symptoms are painful and inflamed rather than helping to heal. For some people, there is a "threshold" of what you can do in a day, and when you over do it, symptoms flare again. Try to come to a good understanding of what your body is doing during flare ups, your threshold, and what the symptoms feel like for you.
Lastly, engaging with a coach can help you put together a health plan for recovery. I engage with clients and help formulate health goals, coordinate a plan, and track your progress. So many are frustrated, depressed and anxious as they feel these symptoms will not go away. Taking the time to self-manage your health, working with your health care provider to treat symptoms, and having a plan works. As a coach, my goal is to always get my clients back to their best self!